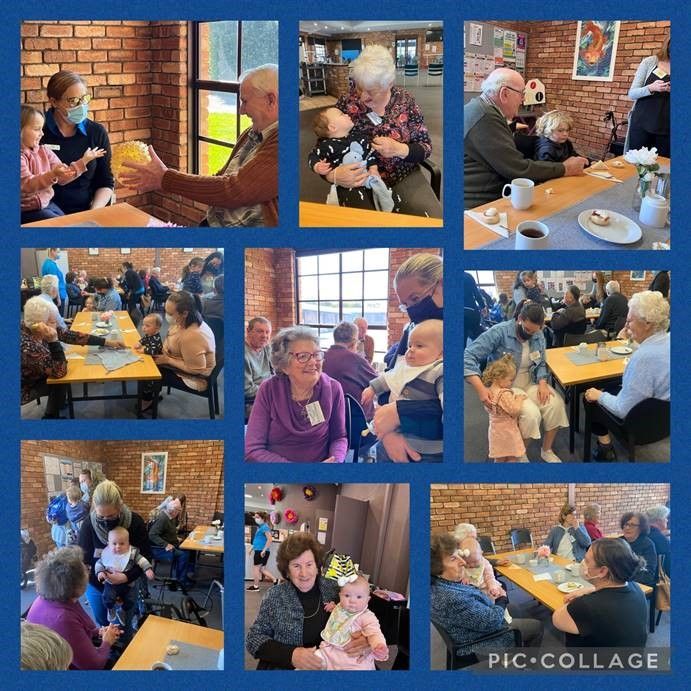 Mums and Bubs from the Play Café Visit the Harvey Social Centre
Our Terrific Tuesday group in Harvey had the pleasure of meeting with 15 children aged from 6months to 3years old with their mums. Our Consumers had the chance to speak with the mums of the children, chat with the three year olds and have a cuddle with sweet babies. After morning tea they all enjoyed some singalongs and games.
It was a good day for all . Thank you to the mums and bubs from the Play Centre Cafe who came to spend time with our consumers.