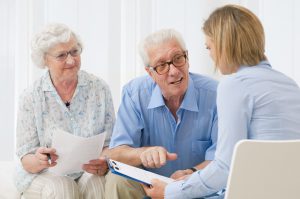 We offer a wide range of options, allowing you to take control and choose services that suit your individual circumstances. Our services are designed to maintain your independence and dignity, supporting you to live a fulfilled and happy life at home.
Commonwealth Home Support Program (CHSP)
The Commonwealth Home Support Program (CHSP) provides entry-level support services to ageing Australians to assist them to stay independent and in their own homes and community.
Australian Government Home Care Packages (HCP)
The Australian Government's Home Care Packages Program helps you to live independently in your own home for as long as you can. The Program provides a subsidy towards a package of care, services and case management to meet your personal needs.
There are four levels of home care packages. An ACAT (Aged Care Assessment Team) assessor has worked with you and determined a home care package is the right service for you. They have also determined the level of your care needs and advised which level of service you need and when you might need it.
The four package levels are structured as follows:
Level 1 supports people with basic care needs
Level 2 supports people with low-level care needs
Level 3 supports people with intermediate care needs
Level 4 supports people with high-level care needs.
Call today
9782 4000
Call us today to arrange a home visit from our dedicated Care Team in your local area.