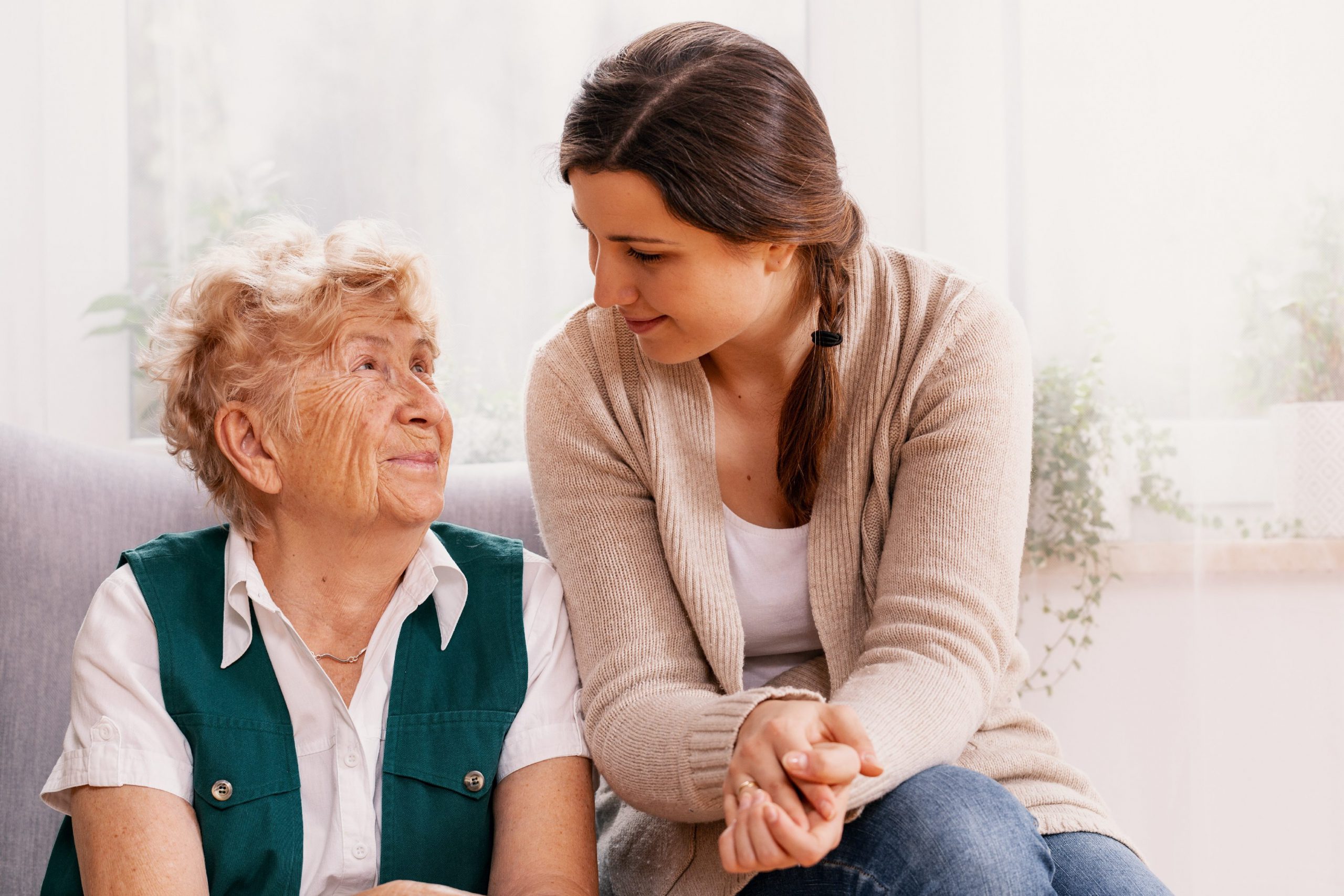 South West Community Care has a comprehensive organisation-wide system in place for Clinical Governance. The Clinical Care Manager monitors and promotes sound clinical governance across the operations.
The Clinical Care Manager is responsible for the provision of clinical care services for consumers who have high-level clinical care needs.  This involves assessing consumers' clinical care needs, consumer liaison and consumer monitoring.  This role is also in place to support consumers in maintaining their independence in the community, as per the Aged Care Quality Standards.  The Clinical Care Manager also works closely with the Care Team, particularly in matters relating to staffing clinical services.
Personal Care
South West Community Care delivers best practice personal care. Our focus is to enable a consumer to regain and/or retain their level of independence in self-care. Personal Care is usually provided in a consumer's home and services include assistance with showering, toileting, dressing and medication.
Clinical Care
We also deliver best practice clinical care. Our registered nursing staff can assist consumers with wound care, using medications, continence management, chronic disease management, rehabilitative support and assisting with mobility and dexterity. Our nursing team is supported by a Clinical Care Manager and work in conjunction with our Occupational Therapist.
End of Life Preferences
South West Community Care operates within the framework of the WA End-of-Life and Palliative Care Strategy 2018-2028 and works with the definitions of End-of-Life and End-of-Life Care options i.e. palliative care and specialist palliative care. Some consumers may choose to remain in their home until end-of-life and receive specialised palliative care in-home, delivered by a specialised palliative care service. Others may choose to relocate to a specialised palliative care facility. All choices are explored with the consumer using the Specialised Palliative Care Services Guide.
Restrictive Practices
We have a policy of providing a restraint free environment in community aged care. We ensure that our person-centred approach is a restraint free approach. This upholds the consumer's rights and freedoms, as per the Charter of Aged Care Rights (2019).
Antimicrobial Stewardship
South West Community Care has a policy of supporting optimal care and to reduce the risk in consumers developing resistance to antibiotics. The organisation adheres to the principles of the Australian Commission on Safety and Quality in Health Care. Antimicrobial Stewardship Clinical Care Standard. Sydney: ACSQHC, 2014. Antimicrobial stewardship promotes optimal antimicrobial prescribing.
Open Disclosure in Handling Complaints
We acknowledge and apply the principles of Open Disclosure to handling complaints that relate to the clinical, social and psychological care of a consumer. We ensure that in these circumstances we:
Treat the consumer with dignity and respect
Consider and support a consumer's privacy and confidentiality
Are open and transparent with the consumer when things go wrong, and, SWCC learns and makes improvements.