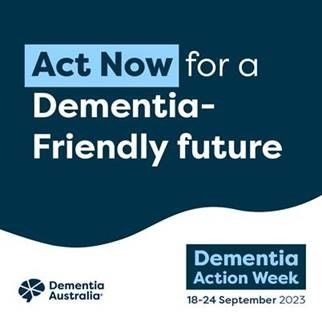 Act Now for a Dementia-Friendly Future
Imagine being treated differently just because you have been diagnosed with a disease like cancer or diabetes. This is the reality for people living with dementia, their families and carers.
Dementia Australia research shows 81 per cent of those with a loved one living with dementia felt that people in shops, cafes and restaurants treated people with dementia differently.
That's why this Dementia Action Week we're encouraging everyone to take a few simple actions to create a dementia-friendly future for all Australians. 
A dementia-friendly future is a future that is better for everyone in the community.
For more information follow link: