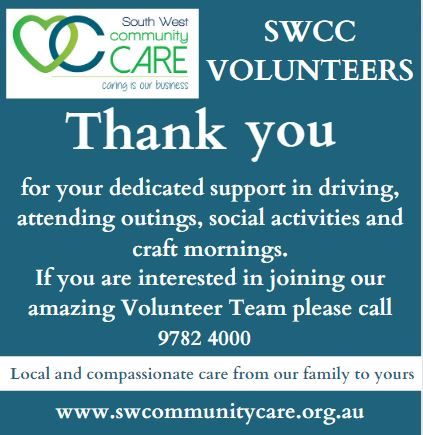 SWCC appreciates the support that our volunteers offer so selflessly to our organisation.
We value the wealth of experience and knowledge they bring to our team.
We are able to offer more services to our consumers in transport, on outings and in our social centres with their commitment to our programmes.
Our volunteers are integral to our successful support of many of our consumers.
We thank our volunteers this week and every other week of the year!