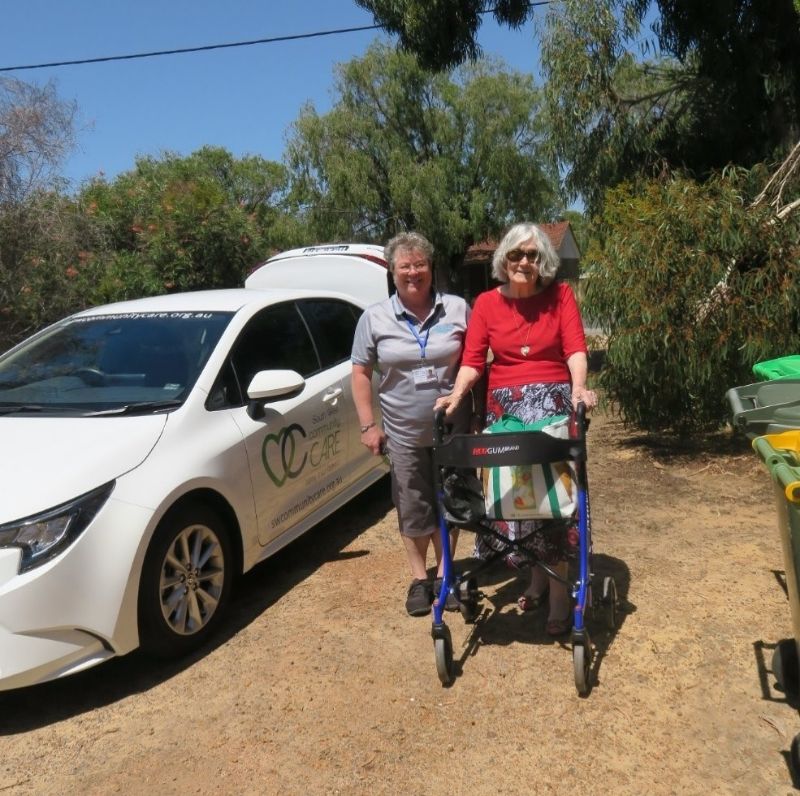 Volunteers play an integral role in supporting the services SWCC can offer our consumers.
Our volunteers are vital in the transport services we can offer. We can get our consumers to medical appointments, to other necessary appointments and to the shopping centres for essential shopping trips.
Our volunteers provide these services using our fleet vehicles to transport out consumers.
We have social centres in Harvey and Eaton on regular days every week, where our consumers enjoy companionship, a hearty meal and a variety of activities. Our volunteers enjoy this time assisting with morning tea, exercises and activities.
Our monthly calendar is filled with exciting outings each week and again, our volunteers play an important role in supporting the staff and consumers as they travel out and about.
As part of the SWCC team, you will be welcomed warmly by consumers and all employees. You will be able to tell us when you are available and we will work with the hours you are able to share with us. We are also very flexible and if your plans change, you only have to let us know.
Please note that SWCC bears the cost of the Police Clearance Certificate required and the training cost for you to gain your First Aid Certificate.
If you have a few hours to spare that you can share with us, it could make such a difference in the lives of the precious elderly we serve.
We look forward to hearing from you.