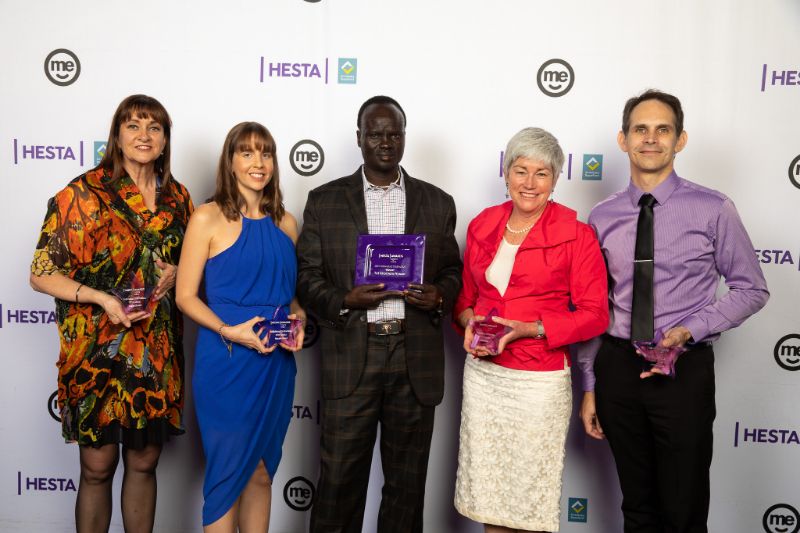 HESTA Aged Care Awards  
The national HESTA Aged Care Awards were held in Adelaide on the 14th of November and our CEO Claire Roach was named one of five finalists in the individual distinction category.
As the only finalist from Western Australia, Claire was delighted with this achievement.
"We try to give people really good quality of life right up until the very end so they have choice and maintain their dignity."
HESTA CEO Debby Blakey said "This year's finalists have pushed the boundaries and developed innovative services and programs that rise to the challenge of providing high-quality care to the growing number of ageing Australians.  HESTA is proud to shine a spotlight on the amazing work being done by these teams, organisations, and individuals who have shown incredible commitment to improving the quality of life of older Australians in their homes, retirement villages and aged care facilities."
Claire was recognised for leading the expansion of SWCC over the past 14 years. In 2006 there were about 50 consumers and that number has now grown to up to 1000 in the South west region.  Although Claire did not win the national Individual Distinction award, she was thrilled to be attending the awards.  "Aged Care is a growing area and it is absolutely critical that quality care and services are provided. I am passionate about this industry and know that everyone that works here, is too. Our commitment to providing the best possible care to our consumers is vital in this industry" she said.