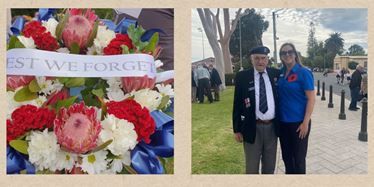 The Anzac Day service held in Harvey this year was very special, well attended and celebrated in beautiful weather.
Several of the SWCC consumers took part in this event with Jamie-Lee, SWCC Activity Team Leader.
On behalf of the organisation, Jamie-Lee, laid a wreath as a sign of respect for all those who have served to protect Australians over the years.